The other day, at a class of 2002 reunion party, I was quoting a study by Catalyst Inc., that only 16% of the board seats in large American corporations belong to women. But that these companies actually have "operating profit margins that are 84% better than their counterparts without women." My mate was laughing: "Probably, they are the only ones who can afford women on their boards." I was smirking, too. Who wants to be a listless bitch?! And, somehow, sexism is still bloody funny. At least in our oh-so emancipated societies.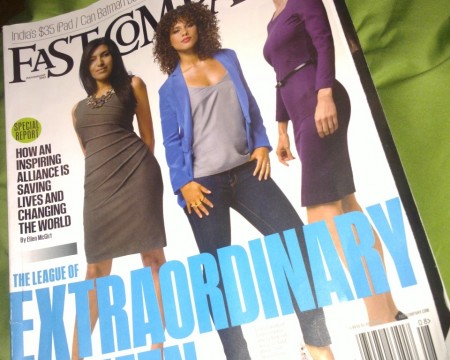 I found the study result in the magazine Fast Company. Their latest issue is dedicated to the League of Extraordinary Women, who are fighting a two-front-war: On the one hand it's about establishing a nurturing and powerful network in the western communities to challenge the relicts of the paternalistic society. On the other, it's about the empowerment of women in third world countries and emerging markets to help their family microcosm by granting more education and healthcare to their children as well as adding additional billions to their countries' GDP: "In Kenya alone, the cost of early pregnancies and limited schooling of girls is an estimated $3.4 billion in gross income."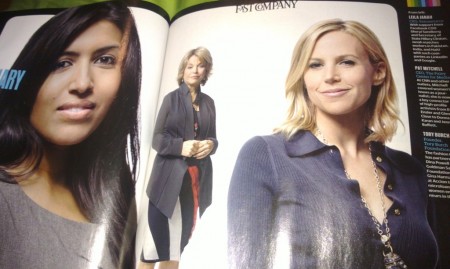 One of these extraordinary women the articles revolve around is Pat Mitchell. Ms. Mitchell is the CEO of the Paley Centre for Media – and she is one of this year's co-chairwomen of the DLDwomen. For the third time, Hubert Burda Media has invited for the female-focus version of Digital, Life, Design: On July 11 and 12, more than 50 international speakers will highlight "New Values, New Rules" – how business, education, health, digital and entertainment have been influenced by women empowerment. And the list of guests reads like the who is who of politics, society, culture, media and beyond: Katharina Borchert, Peter Löscher, Inga Humpe, Marguerite Imbert, Viviane Reding, David Rowan and Antonella Notari Vischer, just to name a few. And, above all, Arianna Huffington, Ms Hufftington Post.

Sounds-like-me was lucky enough to get – after 2010 – another invitation. And I am very much looking forward to report on what the contemporary definition of feminism is all about. And in case this is not enough of an insight Burda will stream the panel discussions and presentations live on facebook: DLDwomen Livestream.